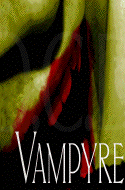 Vampyre DVD
Now Available!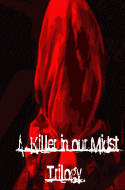 Pre Production of Killer in our MidstIII

Back
Click on thumbnails for larger image
Here is the preproduction drawings and photos of the mock up of the burned Micah mask which we were going to show in the final scene of the film. We had planned to make a foam latex or gelatin mask of the Micah's disfigured visage. So I drew up some ideas. Sean and I talked about them and we picked one for me to sculpt. I then sculpted a mock up of Micah. Next it was time to cast the actors head. Which I did then I spent two days sculpting the mask front and back pieces. Everything was set to go except for pouring the mold. I had everything ready I began to pour the mold(my first time ) and let it set. I then prepared to crack open the mold ....it wouldn't come apart first I thought it was maybe a vacuum holding it shut. I later came to realize that I forgot to grease some parts of the plaster mold and they had fused together. Needless to say we didn't show Micah's full face...Very sad.
Drawings of possible Micah's
Micah sculpture Front, side, and back...